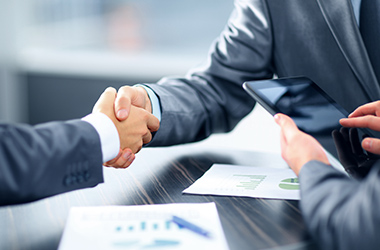 Corporate Advisory Services
We provide comprehensive Corporate Advisory Services under one roof catering to Clients at each stage of business- from Start-ups to Mature businesses- and each stage of value creation- from nurturing to sustainability.
The Corporate Advisory Services range from engagements for day to day business operations & management to mid to long term strategy and sustainability. These Services play a supportive role to the Client's management in solving business issues, making it fully compliant, preserving value and gain financial stability.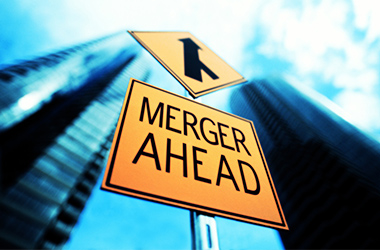 Mergers & Acquisitions
Mergers & Acquisitions in current times require the organization to be fully aware of multiple aspects - Financial, Operational, Technological, Legal, Social - so as to fulfill its objectives of value building. The deal making is simple and yet extremely complex in terms of acquiring, integrating and making it work for the organization.
We have requisite transaction and industry experience to prepare the Client for the deal and work with them closely to bring out the best deal in the given business and market situations.
---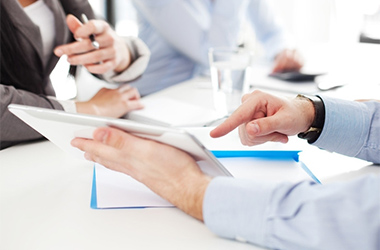 Capital Raising
Capital Raising Services cater to the funding requirements of the Client for running the business and also for future building blocks of the business. We are specialists in terms of identifying and analyzing the right financial product, funding mix and lending terms, which meet the Clients requirements.
We have developed a network of resources and built enduring relationships with Banks and Financial Institutions for facilitating timely raising of resources for the Clients.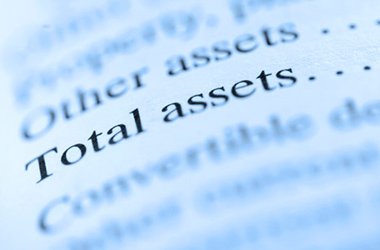 Valuations
Valuation is an art, science and it is a gifted ability to understand and apply a variety of disciplines together to arrive at value of the coveted value.
We believe we have mastered the art of valuation as we have long standing experience in carrying out over thousands of valuations for each of the industry, under each circumstance/ situation and purpose. Our valuation expertise range from tangibles to intangibles assets (Brands), from division / SBU to a composite Business, from Mergers / Acquisitions to Divestitures and from Regulatory to Investment purposes.
---
---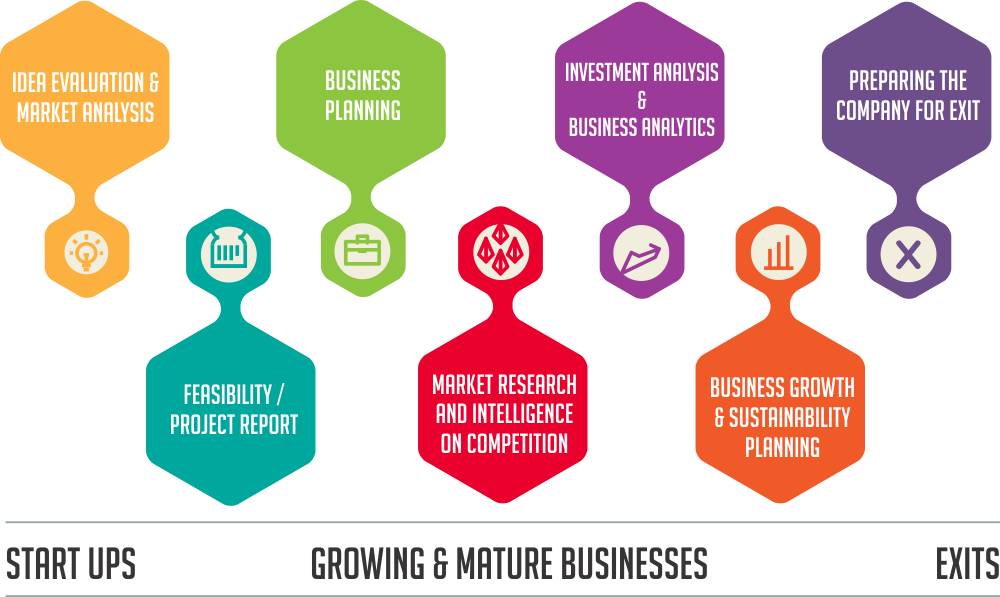 ---
Corporate Advisory Services
Systems & Business Processes Implementation
Business Support Services
Regulatory & Compliance Services (Legal and Administrative)
Financial Modelling and Business Analysis Statutory and Trade Registrations
Mergers & Acquisition Services
Acquisitions, Diversifications and Divestures
Strategic Alliances and Tie-Ups (Joint Ventures, Marketing Alliances, etc.)
Due Diligences (Financial, Tax and Legal)
---
Capital Raising Services
Private Equity - Sector agnostic PE Fund Raising
Project and Trade Finance – Project Finance, Working Capital (Cash Credit Limits, OD Facilities, Term Loans, Factoring Facilities, to name a few)
Valuation Services
Valuation of Assets, Brands, Businesses
Valuations for Mergers, Acquisitions and Divestures
Valuation for Regulatory Purposes
---
---
METALS

SHIPPING

CHEMICALS

PAINTS

AGRO & FOOD

PERSONAL CARE

---
BEVERAGES

PETRO CHEMICALS

OIL & GAS

PLASTICS

CONSUMER PRODUCTS

PHARMA

---
ENGINEERING

INFRASTRUCTURE

TEXTILES

---